Reslink's Employee Application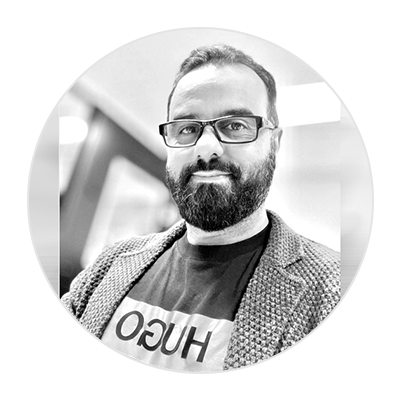 Intro
Corporate internal communication can be complex and require well-trained HR staff, and it can be time-consuming. To achieve the highest efficiency, accuracy, and satisfaction, you need to have a well synced and integrated digital ecosystem. To get the most out of your ecosystem, you need to collect and circulate data, and what works better than getting an app to the hand of your employees that can collect and distribute the relevant information.
Table of Content
Info
Time and Attendance
Feel-O-Meter
Work Calendar

Contacts
My Info
Site Info
Notify
Services
Push Inbox
Give Kudos
Features
Info
Info section is a collection of helpful information to help employees organize their work. The collection includes my contract, video library related to my work, company holidays, payroll information, culture book, newsletter, crisis management info, transportation, and for example, pandemic info.
Organized set of easily accessible features.

Customize it based on your need with our App Builder without rebuilding the app.
Time and Attendance
Time and attendance mobile feature can provide information about employee work time and proof of presence to clock in and out to the site or location. One can add a signature and selfie camera for more accurate identification with the possibility to integrate the T&A data with payroll systems.
Basic:
Clock in with the proof of presence (GPS or desired tech).

Clock out with the proof of presence (GPS or desired tech).

Editable TnA data with an "Edited" flag in case forgetting to clock out at the right time.

Reports
Advance:
Basic + take a selfie with the location at the background and digital signature.
Enterprise:
Basic + Advance + Integration to a payroll system.
Feel-O-Meter
Happy employee, happy customers. The well-being of the employees is essential for a positive customer experience. The feel-o-meter will ensure that the employees can express themselves more efficiently, and the data can reach the HR management almost instantly.
Improve work environment and increase productivity.

Allows HR the possibility to react to the possible negative feedback.

Motivation improvement.

Increase in customer experience satisfaction.
Work Calendar
You can have your work organized by date, time, and location. Additionally, you can choose to accept relevant extra jobs.
Organized work available in real-time

Relevant unplanned tasks can be easily assign-to-self.
Contacts
Important contacts such as service desk if you have a problem proceeding with your work, HR, work emergency number, etc.
It is efficient as it saves only work-related phone numbers and information.

Managers and supervisors will change, but contacts are always up to date with every employee.
My Info
This feature is a simple space containing information such as location, address, name, email, phone number and a summary of what is relevant to you personally.
Edit/change your information and correct a mistake.

Next of KIN (closest person to contact) information update easily.
Site/Location

Info
If you are working with a company that has many sites and locations, it is the place where you can find helpful information.
Maps

Temperature and humidity

How crowded is the site/location?

What are the company principles at the location? (NDA related)
Notify
Notify your supervisor or admin if you have any issues related to work or health.
Create observation (submit a form with photo and feedback)

Notify sick today

NHS and health guidelines

Exit form
Inbox (push-notification capable)
Inbox can contain all of your important notifications, announcements, and information in one place. The badge of the new messages appears on the app icon.
Job vacancies

Announcements

Advertisements and news

You name it - How and what do you want to tell your people.
Give Kudos
Give/receive kudos to encourage good work and be competitive in a positive way.
Positive corporate atmosphere

Improve the quality of work

Show the employee Kudos on the employee card for future references.
Conclusion

The dream is to improve the quality of life around us by caring for the people and thus providing a better customer experience. A happy employee is for sure more capable of producing results.
Hard facts like Time and Attendance data and workflow is a must for the business, but the soft facts and values like feel-o-meter or kudos and communication capabilities are the winning concepts.
People first culture creation can bring joy and motivate all to have a friendly and fun environment. All is possible by using one app to bring employees closer to the decision-makers and the management, and we believe strongly in the Employee Application.
Your company is not digital if your employees do not have an integrated digital piece in their pockets.