Digitally Promote Your Job Vacancies for Job Seekers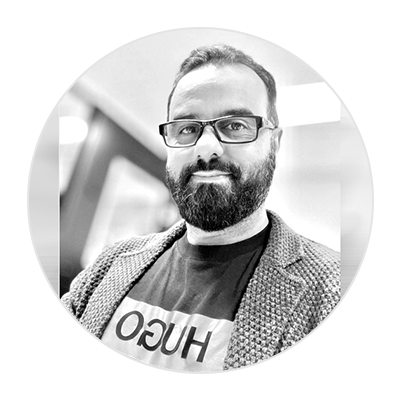 We made it conveniently accessible to onboard people by providing you with a toolbox to solve your onboarding problems.
Starting from the essential job posting, accepting candidates, book interviews to the next level by creating employee cards, training, and task scheduling.
Digital Job board
Easily Manage Job Listings
As an administrator, you can add, approve, edit, and delete jobs, besides modifying job properties.
The job posters do not have access same as the admin.
Browse Job Applicants
Save each application to the job into the database.
Browse each easily in the admin panel. All this info could be further secured with auto backup, giving you even more peace of mind if a mistake happens by deleting something.
Employer & Employee Profiles
From the back end, you can control profiles of both job posters and job applications. You can view how many jobs a specific employer has posted and grant or revoke user access to applicant resumes. Each employer profile can connect with the Job board account registered to your website by browsing the profiles.
User Resumes
As the administrator, you can view, approve, and edit user-submitted resumes. Although an auto-approve function is also available for resume submission, you can increase trust with job posters and website users by screening each resume posted.
Custom E-mail Templates
Forget the badly-worded default email notifications you get from other plugins and scripts. The Job Board allows you to create custom email templates for email notifications with auto variables. Your emails will be both personable and professional.
Custom Fields for Forms
You don't have to feel bound to the default fields when creating new application forms with the Job Board. It enables you to easily create new fields by selecting their type (text, radio, dropdown), name, and validation rules.
Multiple Job Types and Categories
With Job Board, you can create many job types and categories (e.g. full-time, part-time, freelance, and more). It encourages user interaction by allowing job seekers to find what they want in the shortest amount of time possible, ensuring regular return visits.
Multiple Listing Types
The Job Board comes with several features that facilitate multiple times of job listings. For instance, you can give job posters options for the duration and visibility of the listings.
Job Importing
Do you want to expand the Job Board and get more job seekers to visit your site? The Job Board will help populate your website with listings automatically pulled from other Job Board like Indeed and Creer Builder. Don't worry — no coding skills necessary. Just select a keyword, region, and period time, and you can import filtered jobs that fit your board's niche. What's more, the Job Board can also import listings from XML files, making the migration from one site to another conveniently easy.
Next Level



Employee Mobile App
Employee Mobile App for individuals (BYOD) or company phone with personal/corporate credentials. The mobile app features my work, NPS (Net Promoter Score), sickness, calendar, finalised training, a real-time invitation to extra jobs, and more.
Employee Cards
View employees' profiles in basic and detailed info. Also, the linked training or scheduled tasks are all available in different tabs.
Training
The training section in the employee card links all the relevant training sets in specific categories sorted by status.
Task Scheduling
Schedule your employees based on your planned contracts and visits.
NPS
Employee well-being is an essential part of employee continuity and transparent HR processes, and the NPS is a way to keep the connection alive between HR and the employees.
Conclusion



Everything should serve a very smooth and pleasant onboarding for both employer and employee. The Employee App easily could circulate or sync the information between the HR/management and the employees for mass/individual communication. Centralizing communication is a key for successful onboarding and the continuity of employees.