Must-have Reslink modules for the FM industry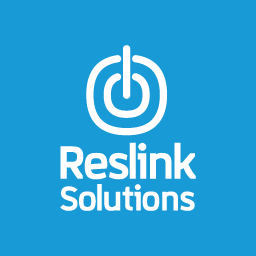 Our latest Reslink Solutions platform includes the following modules:

eONBOARDING
MOBILE TIME AND ATTENDANCE
RESLINKEYE
DIGITAL FORMS
PROOF OF PRESENCE

eOnboarding (Fully Digital Application Based)

Existing and New Employees which covers compliance and working directives and produces a work agreement in line with your terms and conditions of employment.
Benefits of the onboarding processes:
Reduce manual work (Print paper, fil paper, copy, send via mail/scan + send email, fill the data to excel –> Just fill the form in app, all automised)
Automatically generated fully compliant work agreement in PDF format to the employee email.
Automated setup for employee

Provide the tools to report automatically (sent out to the employee on onboarding, e.g. apps, T&A PIN)
Give the employee wanted access to Reslink platform automatically (apps + web, manager or employee)
Assign job role/department/level (manager, employee etc.) trainings to the employee –> No need to have a person assigning them
Track skill sets for employees –> Utilize resources better
See all this information in the Employee Card
Save time and money. Streamline your manual process to digital.

Mobile Time and Attendance
TnA is Employee ID based, Photo approved and optional signature. Site based TnA devices are gps tracked. Employees can also have an application downloaded to their own smartphone. Proof of visit can be done using GPS, NFC or Barcode.
The benefits of the Time and Attendance:
Automated T&A reporting (track the actuals of each employee daily, weekly or monthly)
Optionally compare site specific actuals to the budgeted time
Generic site-based Android solution, bring your own device (BYOD) can be iOS or Android

ReslinkEye
Capture Incidents with live real time reporting including pictures, text and priority. You can also draw upon the pictures and optionaly ask signature for approval. Reported incident creates a ticket and can be assigned to the right person and actioned accordingly. Ticket status can be followed up whether it is open, in progress or closed.
The benefits of the incident eye:
Easy, fast and describing way of recording incidents, hazards, observations and maintenance needs
Track the whole audit trail (reporting time-stamp –> resolving time-stamp)
Distribute tasks easily by sending them out directly or scheduling via calendar to the field workforce
Get "the after" report –> Audit trail of proof that issue was fixed (when, where, by whom, and what was done)
Compliancy for insurance cases.
Proven data for invoicing and upsales.

Reslink Paperless (Digital Forms and documentation)
Transform your paper forms to digital forms.
All your Quality Auditing can be transformed into a digital application. Tailored to your individual requirements and scope of works. Real-time reporting.
The benefits of the Forms:
Digitalized forms reduce manual work and saves you money.

Reports are delivered and archived automatically
Automated report PDF for the responsible people (site/store managers, area managers, supervisors) –> Transparency
Automated scheduled reports (e.g. every day/week/month)
Dashboard views for decision makers

Easy to fill, no need to carry papers, iOS and Android support
Ultimate advantage compared to paper: Photos

Proof of presence
Using your Android or IOS device you can prove that a job was completed. Our innovative tags have built-in context – meaning you can have a tailored dropped down menu, covering various questions and also the facility to take photographs too which are also signed and time stamped.
The benefits of the Proof of presence:
NFC/GPS/QR-code (any mobile device is supported)
Proof that the location/site was actually visited
Easy integration of proof or presence to other digitalization features (forms, incidenteye, t&a)
Automated alarms (location visited, or not visited)
Easy to manage works (have location specific tasks/forms)
Key factors
All parts of the hub are tackling two key factors: Time and information. Digitalization's base is to utilize the locationing of the mobile devices (Proof or Presence, GPS tracking), automated timestamping (when was something done), capabilities to take photo/video evidence, data storing, and report sharing to the responsible people and customers. With Reslink's platform all these capabilities are under the same roof, reports are automated (PDF, Excel, Dashboard), audit trail is intact from start to finish, and the workforce and their skills/training can be managed automatically. It is designed to provide transparency (more value) to the customers, more information to the users, and with all that to save money with the ease of use and automated integrations.