Reslink Solutions @ FM Show ExCeL London (18TH – 20TH June 2019)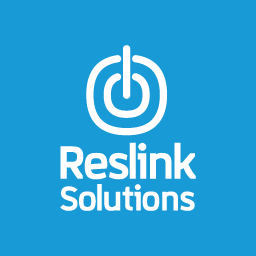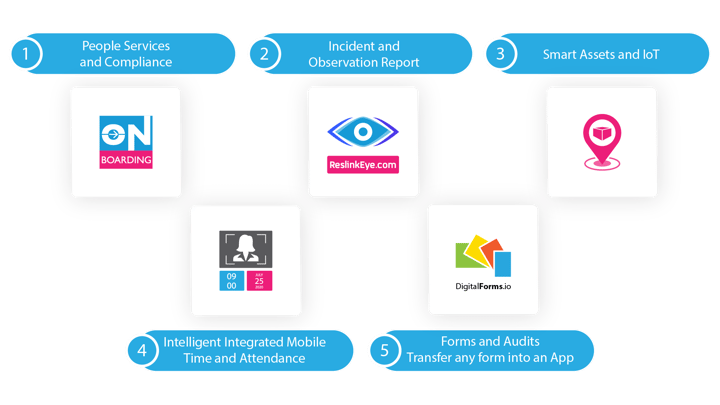 FM Hub, All you need in one platform
Reslink platform is designed to provide transparency to the customers, more information to the users and to save money with the ease of use and automated integrations. With Reslink platform all these features are under the same roof.
Reslink offers technological solutions based on mobile device locationing (proof of presence), automated timestamping (when something done), photo and video evidence. The data is stored in the system and shared to the responsible people and customers.

eOnboarding

eOnboarding automates your employee onboarding process from signing the work agreement to ensuring compliance and training the staff. It reduces your manual work: no need to fill in paper forms, print documents and send them out. Just fill the app form – everything else is automated.
The eOnboarding features:
Work agreement produced in line with your employment terms and sent to the employee email.
Employee account for the app, web service or both is created automatically after signing the work agreement.
Manager view that includes Employee Cards with employee information, trainings and skills.
Trainings are automatically assigned to the employee depending on their job role, department and level.
Opportunity to use reporting tools, such as Time and Attendance and other apps.

Mobile Time and Attendance
Helps you track employees' attendance and compare site-specific actuals to the budgeted time.
The Time and Attendance features:
Employees clock in with their photo or a PIN code.
Proof of visit based on GPS, NFC or QR code technology.
A choice between installing a site-based device or bring your own device (BYOD) solution. Site-based T&A devices can be GPS-tracked.
Automated T&A reports to track the actuals of each employee daily, weekly or monthly.
Available for iOS and Android.

ReslinkEye
Provides an easy fast way to report and handle incidents, hazards, observations and maintenance needs. All you need to do is describe the incident, add a picture and send it with the app. Reslink platform will create a ticket, assign it to the right person and let you track the ticket completion. The module is compliant with insurance rules and provides proven data for invoicing and Upsales.
The ReslinkEye features:
Time-stamped tickets that let you track the ticket handling from the incident report to its resolving.
Easy way to distribute tasks by sending them directly to the employee's app.
Ticket scheduling in the calendar.
The "after" report that shows when, where, by whom, and what was done.

Digital Forms and documentation
All your quality auditing can be transformed into a digital app tailored to your requirements and scope of work. Using digital forms reduces manual work, saves money and increases transparency. And the ultimate advantage compared to paper – you can take photos and add them to your forms.
The Digital Forms features:
Reports are delivered and archived automatically.
Automated PDF report is sent to the responsible people (store managers, area managers, supervisors).
Real-time view.
Dashboards for decision-makers.
Available for iOS and Android.

Proof of presence
With Reslink, you can use a mobile device to get a proof that location was actually visited and the work was completed. Our innovative tags have built-in context – meaning you can have a tailored drop-down menu and an opportunity to take photos that are signed and time-stamped.
The Proof of Presence features:
NFC tags, GPS tracking or QR codes (any mobile device is supported) to prove the visit.
Automated alarms sent when location is visited or when the visit was skipped.
Location-specific tasks and forms.
Easy integration with other modules (Digital Forms, Incident Eye, T&A).
Available for iOS and Android.